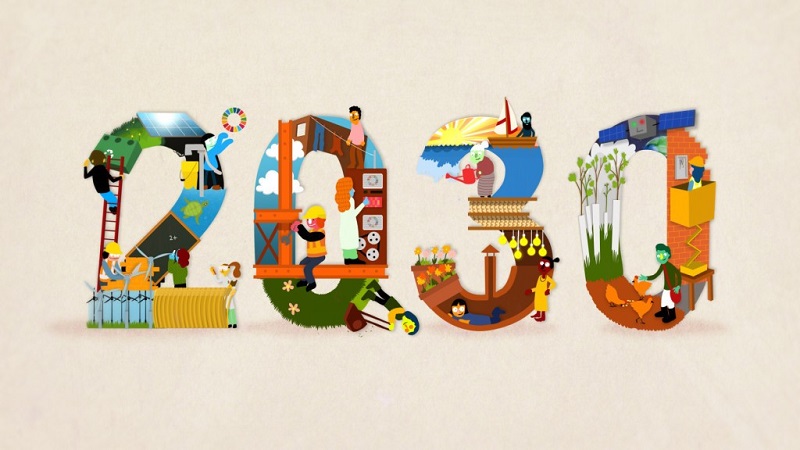 A new global agenda to end poverty until 2030 and seek a sustainable future for everyone on the planet was adopted, this Friday (25th), unanimously, by the 193 Member States of the United Nations, at the beginning of the UN Summit on Sustainable Development 2015. The historic adoption of the new Agenda for Sustainable Development, with 17 Global Goals, was met with a standing ovation by the delegations, which included many of the leaders from more than 150 countries of the world who are attending the opening of the Summit at UN headquarters in New York.
Ushering in a new era of national action and international cooperation, the new agenda commits all countries to take a series of actions that not only will face the deep causes of poverty, but also increase economic growth and prosperity, in addition to meeting the problems linked to health, education and social needs of the people and, at the same time, protect the environment.
During the opening ceremony of the Summit, the UN Secretary-General, Ban Ki-moon said that "the new agenda is a promise of the leaders for all people everywhere. It is an universal and integrated vision, as well of transformation, for a better world ".
"It is an agenda to the people, to end poverty in all its forms. It is an agenda for shared prosperity, peace and partnership (which) transmits the urgency of climate action (and) it is rooted in gender equality and respect for the rights of all. Above all, it promises not to leave anyone behind. "
"The true test of commitment to Agenda 2030 will be its implementation schedule. We need action from everyone, everywhere. The 17 Sustainable Development Goals (SDG) are our guide. They are a list of things to do for people and the planet, and a plan for success", the Secretary-General concluded.
The official adoption of the Sustainable Development Agenda happened soon after Pope Francisco addressed the General Assembly stating: "the adoption of the Agenda 2030 forthe World Summit on Sustainable Development, which opens today, is an important signal of hope."
See the complete schedule of the UN Summit on Sustainable Development 2015 which takes place until Sunday, September 27th, at United Nations Headquarters in New York.
Information on the new UN Development Agenda, the SDG and all matters related to this issue are available at:  http://nacoesunidas.org/pos2015/
The official document that will be approved at the Summit – in Portuguese – is at http://nacoesunidas.org/pos2015/agenda2030/  
Complete coverage on this subject are at http://nacoesunidas.org/tema/pos2015 and www.facebook.com/ONUBrasil
More information on the post-2015 development agenda, the SDG and the Summit: http://nacoesunidas.org/pos2015/
Information for the press: http://nacoesunidas.org/pos2015/imprensa/ 
Further information for the press
United Nations Information Center for Brazil (UNIC Rio)
Valéria Schilling and Gustavo Barreto
(21) 2253-2211 e (21) 98202-0171 | (21) 98185-0582
valeria.schilling@unic.org | barretog@un.org">barretog@un.org
www.nacoesunidas.org
Source: www.nacoesunidas.org